Mock Trial Leadership Award
Powerfully Prepared to Give You Security and Solutions
The Feinberg & Waller, APC, Mock Trial Leadership Award
The Feinberg & Waller, APC, High School Leadership award/mentor program amplifies teen voice and action by highlighting one student each year who has made an impact on their team and community.
The mock trial program is an academic competition in which students acquire knowledge of the American judicial system. Students have the opportunity to experience the drama of the courtroom as they learn the importance of civic participation in a democratic society through values expressed in our Constitution and its Bill of Rights. The firm wishes to support students involved in the program who are leaders in their communities for they will be our future attorneys, judges, activists, and public figures.
The Los Angeles Teach Democracy, formerly known as Constitutional Rights Foundation, mock trial program is a non-profit, non-partisan educational foundation.
It is co-sponsored by:
Daily Journal Corporation
Los Angeles County Board of Supervisors
Los Angeles County Superior Court
*Feinberg & Waller, APC, is constantly growing, self-educating, and learning when it comes to the nuances used to describe one's race, ethnicity, or identity. For example, while we have chosen to use the term BIPOC, we understand this may not be your personal preference of language. When using that term, we use it to encompass the many varied and distinct Black, Indigenous, Hispanic/Latino/Latinx, and Asian identities. If you feel misrepresented or underrepresented, please reach out with any concerns so we can reflect on our speech in the future.
Meet the 2023 Award Recipient: Benjamin Kayne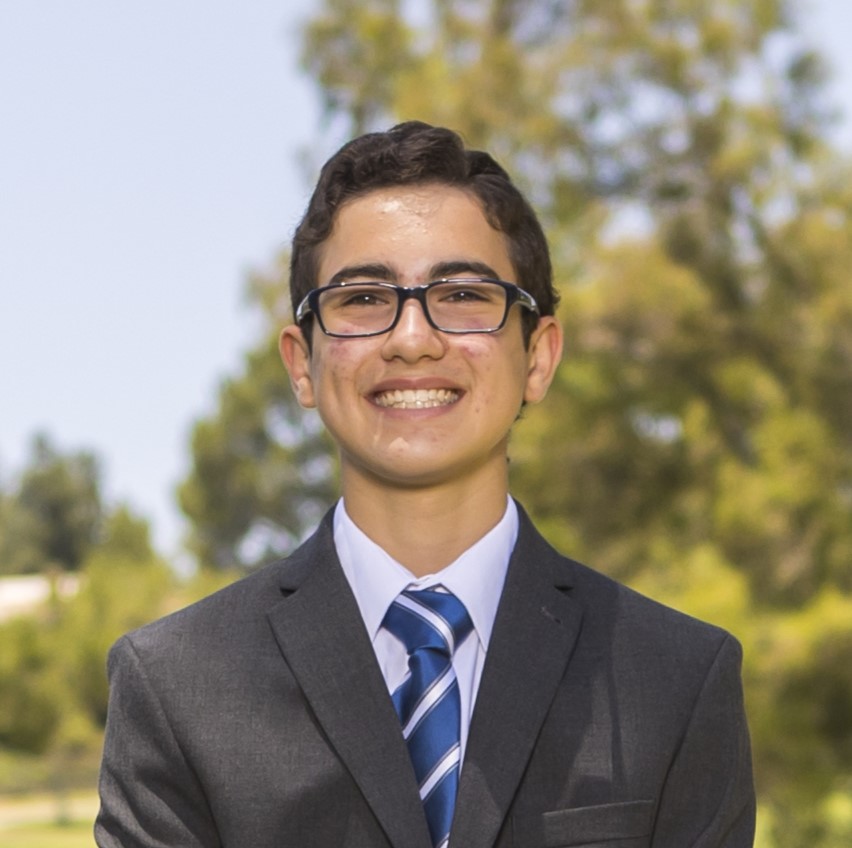 From a young age, current events drew Benjamin Kayne's attention to issues of injustice in the legal system, particularly toward minorities and those who don't have a voice for themselves. Envisioning a future of putting service into action in the legal field, Ben was disappointed to realize his school did not have a Mock Trial team. Instead of being deterred Ben took his school's motto—Your Future Today--quite literally. While educating himself on the rules and regulations of competitions, Ben built solid administrative support for a Mock Trial program while also cultivating interest and enthusiasm among fellow students.
During his sophomore year, Ben was proud to become the founding member and president of the Mock Trail team at the Academy of the Canyons. With thoughts of becoming a Public Defender to give clients a voice and the respect they deserve, Ben used that mindset when organizing the team. Listening to his peers he understood that while some were comfortable speaking out in attorney and pre-trial roles, others were more comfortable as a witness or bailiff.
Ben learned more about the value of listening to understand a communities' needs while doing outreach at Angel Handz, an organization dedicated to providing essential services to the unhoused population and their pets. By letting clients share their stories, Ben gained a greater understanding of how incidents within the legal system could prevent future employment, thus continuing a cycle of poverty and housing insecurity.
Ben's commitment to providing the underrepresented with a voice goes beyond the legal realm. Ben organized an outreach program to develop a line of communication between a local senior center and students at his school. The program was such a success that the one-time event is now scheduled to occur annually. Ben was also lead organizer and speaker forChlorophyllanthropy, a program to raise awareness and funds for environmental issues.
From giving a voice to his peers at school to a future of providing a voice for the underrepresented, Ben has displayed an unwavering dedication and ceaseless commitment to civic participation in a democratic society.
We are pleased to mentor Benjamin Kayne and highlight his dedication to his community.
45th Annual Los Angeles County Mock Trial Program Award Recipients.