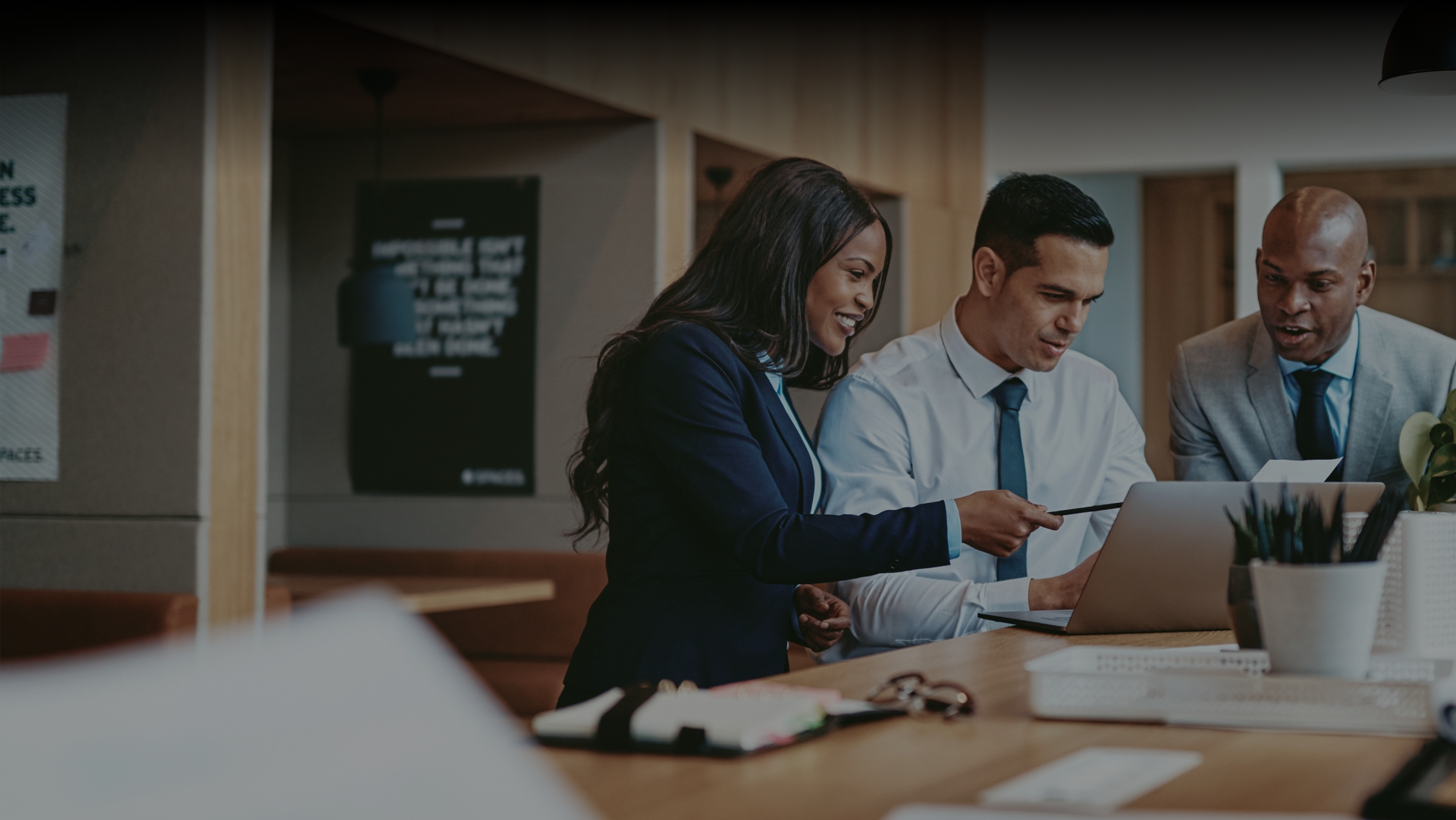 Feinberg & Waller
Powerfully Prepared to Give You Security and Solutions
Matrimonial Law Attorneys Serving Southern California
A Reputation for Excellence
Read What Past Clients Had to Say
"Capable, attentive, and effective attorneys and staff who have gone above and beyond for our family! Superior expertise and strategy from Adina Rosenfeld and Marshall W. Waller."

Verified Client Review

"The people of Feinberg & Waller, APC are consummate experts and truly care about their clients. While the topic is difficult and emotionally charged, they were able to explain things in terms that are easy to follow, ethically and reasonably motivated."

Verified Client Posted Review

"Marshall is a trusted advisor and delivers exceptional, quality service."

Verified Business Referral Source

"Marshall was very easy to work with and I recommend him highly as a competent lawyer and source of legal advice."

Verified Client Posted Review

"Marshall is quite simply THE BEST!"

Verified Client Posted Review
Cases We Handle Exclusively Focused on Family Law
Call Us at

(866) 452-3644

for a Consultation
Servicing Clients via Telephone or Video Conferencing
Experienced & Dedicated Attorneys
We Take a Team Approach for Every Case
Intake Process
To simplify your experience in finding the right attorney, here is the intake process so you know what to expect when calling our office.
Our intake process helps us determine if we can handle your matter while managing the needs of our existing clients.

Our case intake manager will ask you basic questions. Feinberg & Waller, APC, limits the number of cases we accept because we've found that selectivity advances our commitment to excellence.

After the intake process, we run a conflict check to make sure we have not spoken with the other party in your matter in the past. If we determine that there is no conflict, our case intake manager will go over the range in fees, from our Law Clerks and Paralegals starting at $275/hr, to our Associate Attorneys starting at $425/hr, and our Certified Family Law Specialists (CFLS) starting at $625/hr.

We will schedule your consultation with one of Feinberg & Waller, APC, Certified Family Law Specialists. A CFLS has gone through a rigorous process of proven qualifications. If you find yourself in the position where you need to speak to an attorney immediately, you may schedule an initial consultation with Marshall W. Waller through our

Schedule Consultation

 links.
Feinberg & Waller, APC,
Family Law & Divorce Attorneys With Offices in Beverly Hills, Calabasas & Westlake Village.
Dealing with a family law dispute can be challenging. When your financial stability is on the line and emotions are running high, you need legal counsel you can trust to navigate your case confidently and make the best long-term decisions for you and your family.
At Feinberg & Waller, APC, our experienced Beverly Hills, Calabasas and Westlake Village divorce lawyers and family law attorneys have more than 150 years of combined experience helping Californians navigate complex family law disputes.
---
To schedule a consultation with our team, contact us online or via phone at (866) 452-3644.
---
Contact Us for a Divorce & Family Law Consultation
The information on this website is for general information purposes only. Nothing on this site should be taken as legal advice for any individual case or situation. This information is not intended to create, and receipt or viewing does not constitute, an attorney-client relationship. Filling out this form does not constitute an attorney-client relationship.
What Makes Feinberg & Waller, APC, Different?
Committed to Each & Every Case
Certified Family Law Specialists

We have three certified family law specialists on our team. Attorneys wishing to become family law specialists must pass a rigorous examination in the field of family law, fulfill mandated ongoing educational requirements, been favorably evaluated by peer review, and show at least a five-year focus and proficiency in family law.

Team Approach

At Feinberg & Waller, APC, the power of our entire team is behind you. As one or two lawyers oversee the fine details of each case, our clients further benefit from practice-wide strategic planning sessions. During these sessions the partners and associates brainstorm together to execute and deploy tactical case objectives, providing clients with an added value beyond the standard lawyer/client arrangement.

Outstanding National and International Reputation

Firm shareholder, Marshall Waller is a Fellow of the American Academy of Matrimonial Lawyers. He is also a Fellow of the International Academy of Family Lawyers. Fellows are recognized as having advanced skills in family law and are recognized leaders in the field.

Role of the General Counsel

The office of Feinberg & Waller, APC, has a general counsel whose role is to focus on law firm management, corporate governance, and business policy. The litigation attorneys are then able to focus on your matter rather than having to concentrate on running the business aspect of a law firm.
Benefit From Our Legal Experience & Compassionate Counsel Exclusivity in Practice. Integrity in Performance. Results-Driven Divorce Attorneys.

Firm Resources
You Have Questions, We Have Answers
Learn more about our firm's focus and other important information.
Legally Protect Yourself
The Importance of Having Dedicated Family Lawyers on Your Side
At Feinberg & Waller, APC, our firm is exclusively dedicated to family law issues. Working solely on family law disputes helps us:
Stay ahead of the curve. Focusing our practice on family law enables us to stay up-to-date with emerging trends in family law and provide you cutting-edge services.
Collaborate. Since all of our lawyers focus on family law, we can utilize a team-based approach and combine our knowledge to develop effective case strategies for our clients.
Stay flexible. Our attorneys handle a wide range of family law disputes, meaning we can easily adjust to complications that arise during your case.
Family law disputes are often incredibly legally and emotionally complex. Our firm understands both national and international laws governing family law disputes, enabling us to provide reliable, intelligent advice across various family law cases.
Why Do I Need to Hire an Experienced Family Lawyer?
Do-it-yourself (DIY) family law services can be enticing, often offering low-cost alternatives that seem too good to be true. Unfortunately, that's usually because they are too good to be true.
Having a Family Lawyer at Your Side Throughout Your Legal Dispute:
Makes dealing with paperwork easier. Various types of legal cases, such as divorces, require a substantial amount of paperwork. Relying on a lawyer to help you file your case with the court can help you confidently proceed with your case.
Takes the legal burden off your shoulders. Working with an experienced family lawyer enables you to focus on your health and well-being while your attorney focuses on handling the legal side of your case.
Helps you obtain a better long-term outcome. In legal disputes such as divorce, it can be easy to get caught up in the short-term, such as your ex's behavior or whether you want to "get back" at them in some way during the divorce. A lawyer will help you make decisions that safeguard your long-term happiness and stability.
Ensures your rights remain protected. Unfortunately, it's not uncommon for family law disputes to turn ugly. Horror stories about family law cases where one party acted out of turn or attempted to handicap another legally are a dime-a-dozen. An experienced family lawyer will advocate for your rights and best interests in and out of the courtroom, giving you the protection you need.
Paves the way towards an amicable outcome. A family lawyer can help you look at your case more objectively and work towards an amicable resolution for your case. Our firm can also use a form of alternative dispute resolution (ADR), such as mediation, to resolve family law disputes can help both parties save time, stress, and money on their case.
---
Get the legal representation you deserve. Contact us online or via phone at (866) 452-3644 to schedule a consultation with our team or learn more about our services.
---